Testing of LALI materials in Finland and Austria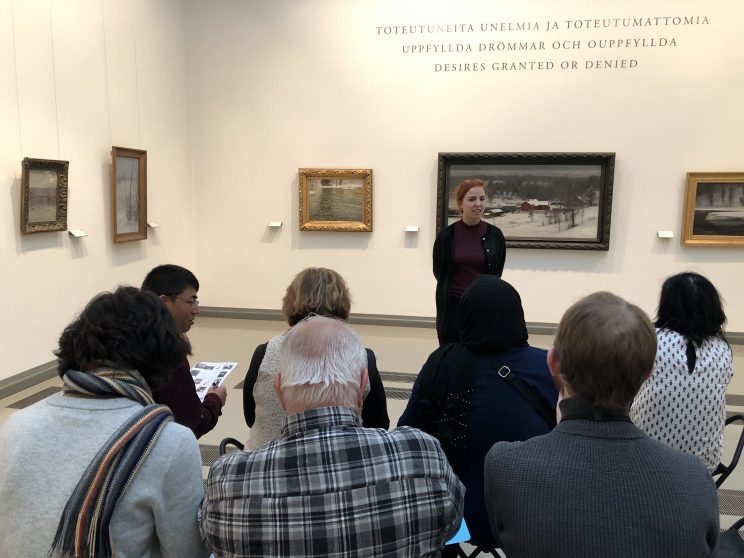 In Turku (FI), the first workshops following the LALI approach were organized during autumn 2018. Currently, we're organizing the workshops for the second target group. The first group included participants with various backgrounds, including various countries of origin and first languages (such as Somali, Arabic, Persian, Albanian, and Thai). The youngest participants were in their 20s, some having stayed in Finland only a few months, while the oldest participants were in their 50s or 60s and had stayed in Finland for over thirty years. This heterogeneity is rather common for Finnish as a second language teaching groups for immigrants in Finland. The second group was relatively more homogenous, as the participants were stay-at-home mothers with young children. Yet also for the second group, the backgrounds of the participants were varied, including first languages such as Arabic, Persian, and Somali. In both groups, we have been happy to see how the participants engage in the LALI activities combining language learning and art mediation. The participants have enjoyed especially the interactive nature of the activities, the artistic activities, as well as visits to the Turku Art Museum. During the workshops, the participants have been able to develop their vocabulary knowledge as well as have been able to learn about both Finnish culture and each others' cultural backgrounds through discussions prompted by the artworks.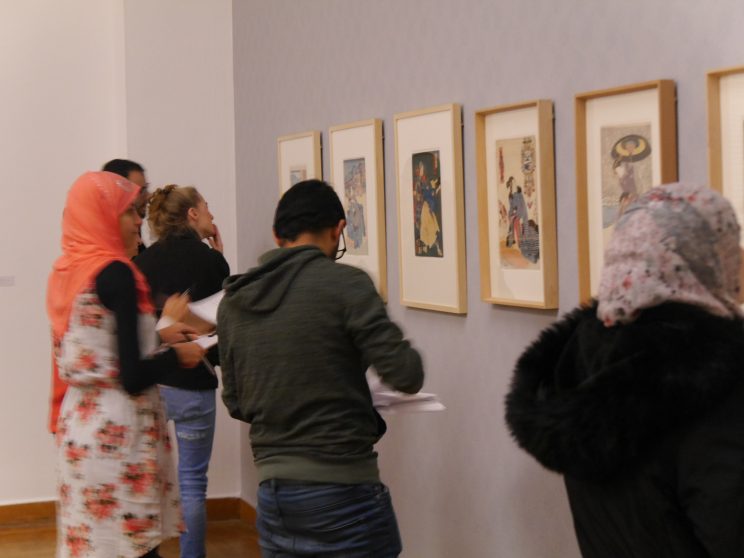 The courses in Austria took place in two very different venues: Stand 129 – a market stall that functions as art & community hub in one of the most densely populated districts of Vienna, and Bank Austria Kunstforum – an exhibition space for modern and contemporary art in Vienna's city centre that was currently showing an exhibition named "Fascination Japan". For both target groups, the course was structured in weekly preparatory classes in a classroom setting at Stand 129 that focused on vocabulary and grammar and prepared for the weekly museum sessions in Kunstforum Wien. In the exhibition space, participants were often encouraged to explore for themselves, choose artworks of their liking and find the thematic connections in the
broad collection of modernist paintings, precious Japanese prints and drawings. Participants appreciated working together and were most engaged when tasks had a clear connection to themselves or they could find parallels to their own background (e.g. through relating Japanese myths to Syrian myths). The course followed a thematic structure with topics that were discernible in the exhibition as well as pertinent for the participants' applied language. Topics included "Eating and Drinking", "Nature and Animals", "City and Countryside", as well as "Stories and Myths", amongst other things. In both locations learning was attentive to already existing knowledge of the participants, co-learning was encouraged and multilingualism was appreciated. The topic of the exhibition encouraged further thinking about intercultural adaptations and valorisation of cultural diversity. In addition to improving their language skills, participants valued getting to know new people and learning about Japan.